2023 Home Values and Home Prices
Posted by Jill Smith on Thursday, October 26, 2023 at 8:51:23 AM
By Jill Smith / October 26, 2023
Comment
The housing market has experienced significant fluctuations in recent years. In the first half of 2022, home prices saw dramatic and unsustainable increases. The second half of the year brought corrections and slight declines, which were short-lived but created fear and uncertainty in the media.
However, in 2023, home prices are once again on the rise, but this time at a more normal pace. This trend, as explained by Orphe Divounguy, a Senior Economist at Zillow, signals a rebound in the housing market after a temporary downturn from July 2022 to January 2023.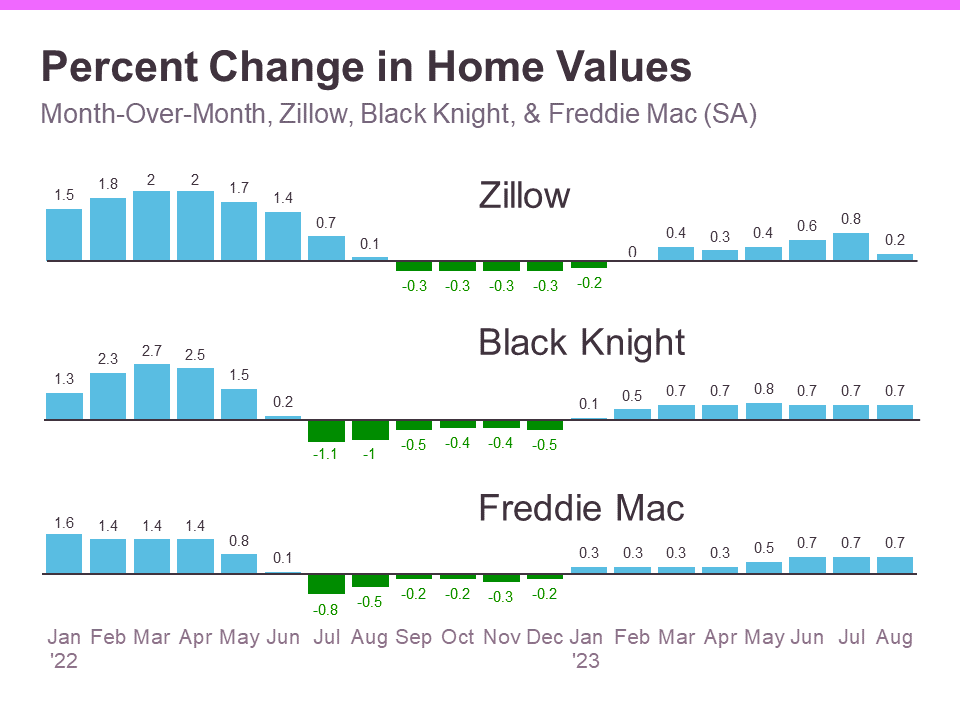 It's important to note that as the year progresses, home price appreciation typically eases up, potentially leading to media confusion between slowing price growth and actual price depreciation. Slower price growth, however, should be seen as continued growth.
The resurgence in home prices is largely due to an imbalance between supply and demand. Higher mortgage rates have moderated buyer demand but have also reduced the supply of available homes, thanks to the "mortgage rate lock-in effect." Homeowners are hesitant to sell and lose their current low mortgage rates when faced with higher ones for their next home. As a result, there are more potential buyers than available homes, driving prices upward.
For buyers, this means that waiting for home prices to drop may not be necessary, as homes typically increase in value over time. For sellers, it's a favorable time to work with a real estate agent and put your house on the market, as recent data suggests that home prices are in your favor.
Click HERE to check your home's current value.