Saving for a Down Payment?
Posted by Jill Smith on Tuesday, June 20, 2023 at 10:25:30 AM
By Jill Smith / June 20, 2023
Comment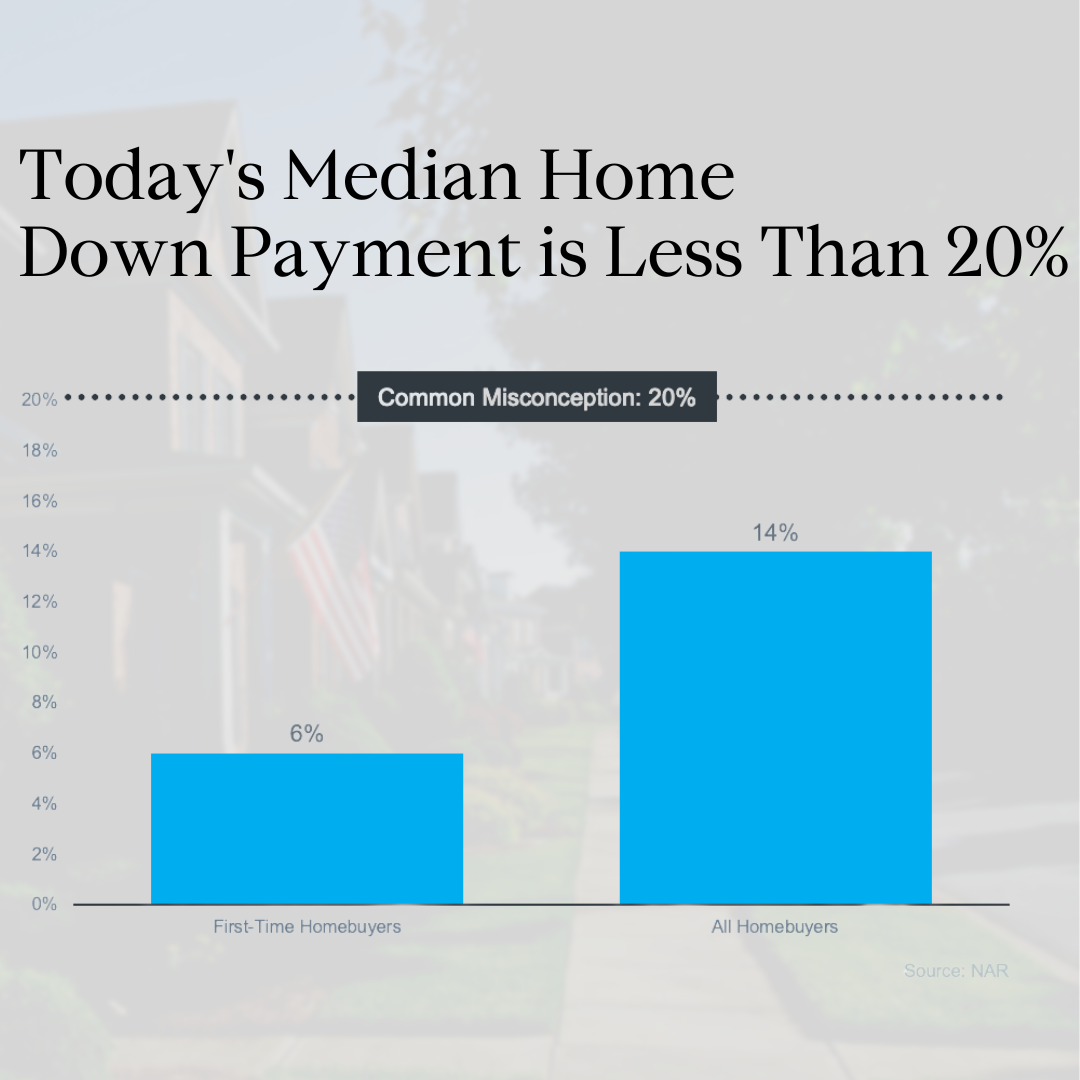 The graph above highlights the misconception that a 20% down payment is required to purchase a home. However, according to the National Association of Realtors (NAR), the median down payment for all homebuyers today is only 14%, and for first-time homebuyers, it's just 6%. This means that you may not need to save as much as you initially thought to enter homeownership.
Furthermore, there are various down payment assistance programs available to help homebuyers, and these programs are not exclusively limited to first-time buyers. According to Down Payment Resource, over 38% of assistance programs are specifically designed for repeat homebuyers who have owned a home in the last three years. Additionally, there are loan types such as FHA loans with down payments as low as 3.5% and options like VA loans and USDA loans that have no down payment requirements for qualified applicants.
If you're interested in exploring down payment assistance programs, you can find information through resources like Down Payment Resource. It's also essential to partner with a trusted lender who can guide you through the process and provide information on the options you qualify for on your home-buying journey.
In conclusion, the key takeaway is that a 20% down payment is not always required to buy a home. There are alternative options available, and by understanding your choices and working with professionals in the field, you can make informed decisions that align with your home-buying goals.